If a document being requested allows (or requires) you to upload an attachment you can do so from your desktop, laptop, or mobile device. However, do not use Google Chrome as your browser if you choose to use a desktop or laptop; performance is best with other browsers.
Once you have logged into SIS and accessed your To-Do List, click on the requested items. If the document allows attachments, follow the instructions below for your computing device.
On a Desktop or Laptop:
Click on the "Upload File" button.
Select the file to upload, by clicking "Browse..."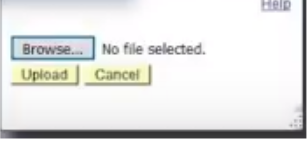 3. Once you have selected the appropriate file, click "Upload"
4. You may choose to confirm the document, by clicking the "View" icon.
5. After ensuring that the required document is attached and the form is completely filled out, if applicable, click "Submit".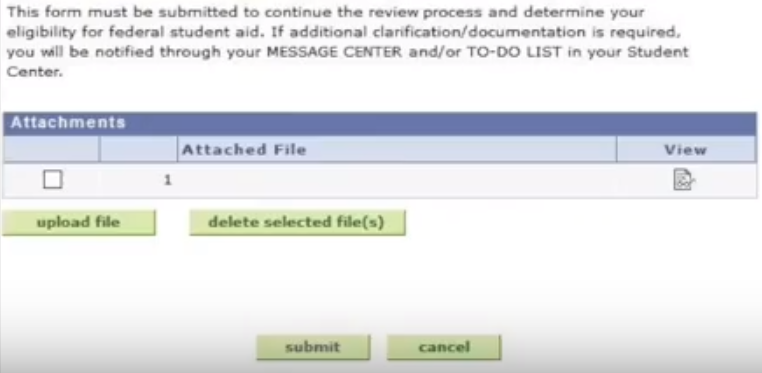 On a Mobile Device:
Click on the box indicated by "Drop files her to upload".
Select the file, and you will see it appear followed by a check mark, if it is an acceptable format, or an "x" if it is not. PDFs, PNGs, or JPGs work best. If you receive the "x", click "Remove File" and try another format.

3. Click "Submit". You will receive the below message.
4. Click "OK".